We rolled out at 10 am and took the train to East Boston Common Soup Kitchen which was the venue of our first gig. We had about an hour of conversation with the people there then sang a couple of songs and had a delicious lunch with everyone.
We took the train to the North End Rehabilitation Center and sang to a wonderfully receptive audience. We had about an hour to hang around and chat with them and had some meaningful conversations about their experiences and some of ours. I met a lovely Irish lady who has the brightest outlook on life of probably anyone I've ever met.
We had dinner at an Italian restaurant down in the North End. John couldn't resist showing off his culinary skills by stretching the string cheese off a mozzarella stick to the very limit.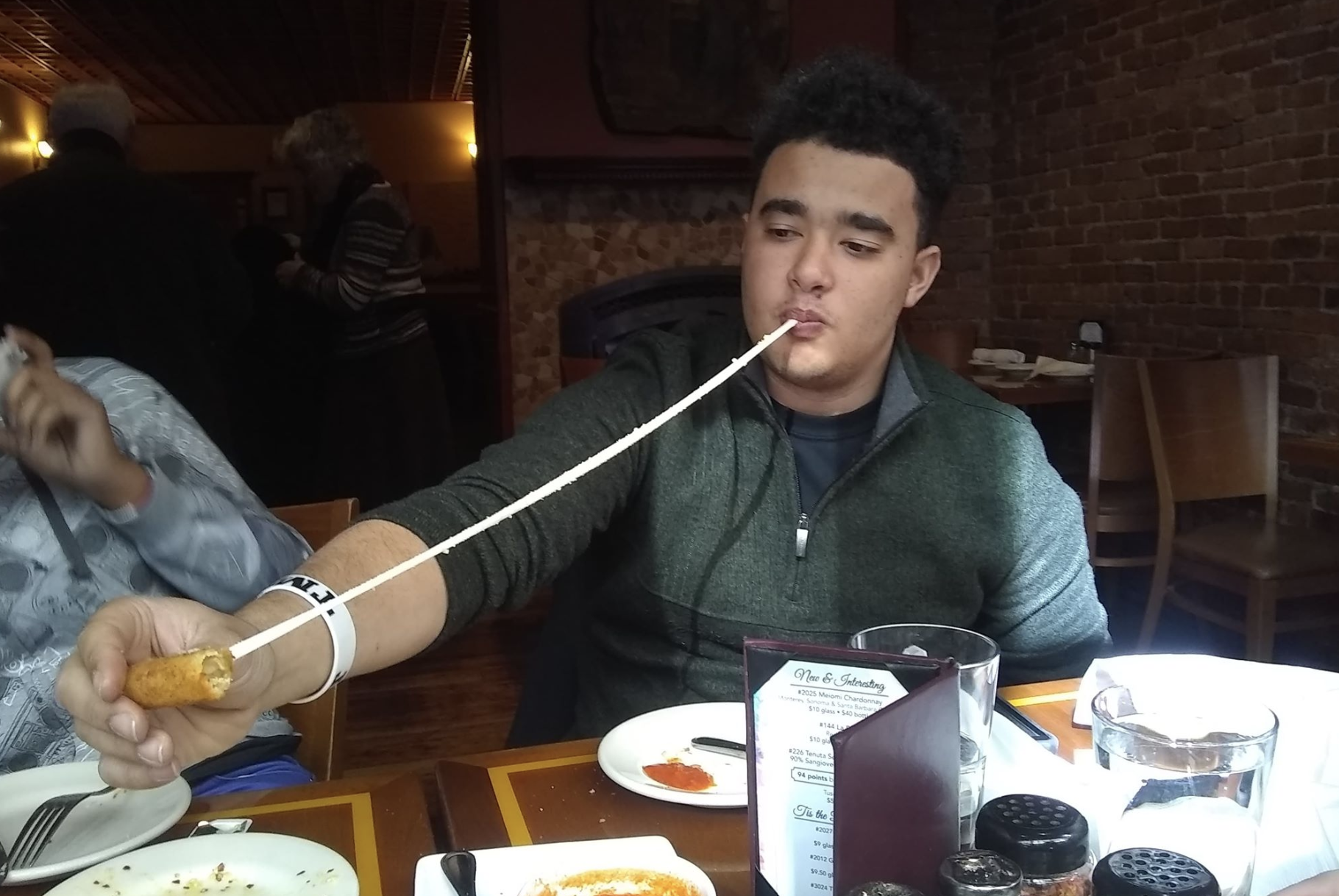 Next stop was the Woods-Mullen Women's Shelter. Under the guidance of the church's director, we gave out goodie bags to the women there and met a lot of interesting people from all over the world.
That was it for the day, and we retired back to our home for the week for a great chill-out session of watching Into the Spider-Verse. We seem to be slacking in terms of getting good pictures as we go along, and we promise to improve on this in the days ahead. Thank you for journeying with us as we do what we are called to do this spring break.