The day officially began at 10 pm with devotionals, after which we headed out for a ten-minute walk to Boston Children's Hospital. The speakers were as heavy on our backs as the eagerness to share the love of Christ was heavy on our hearts. We got there and promptly set up sound: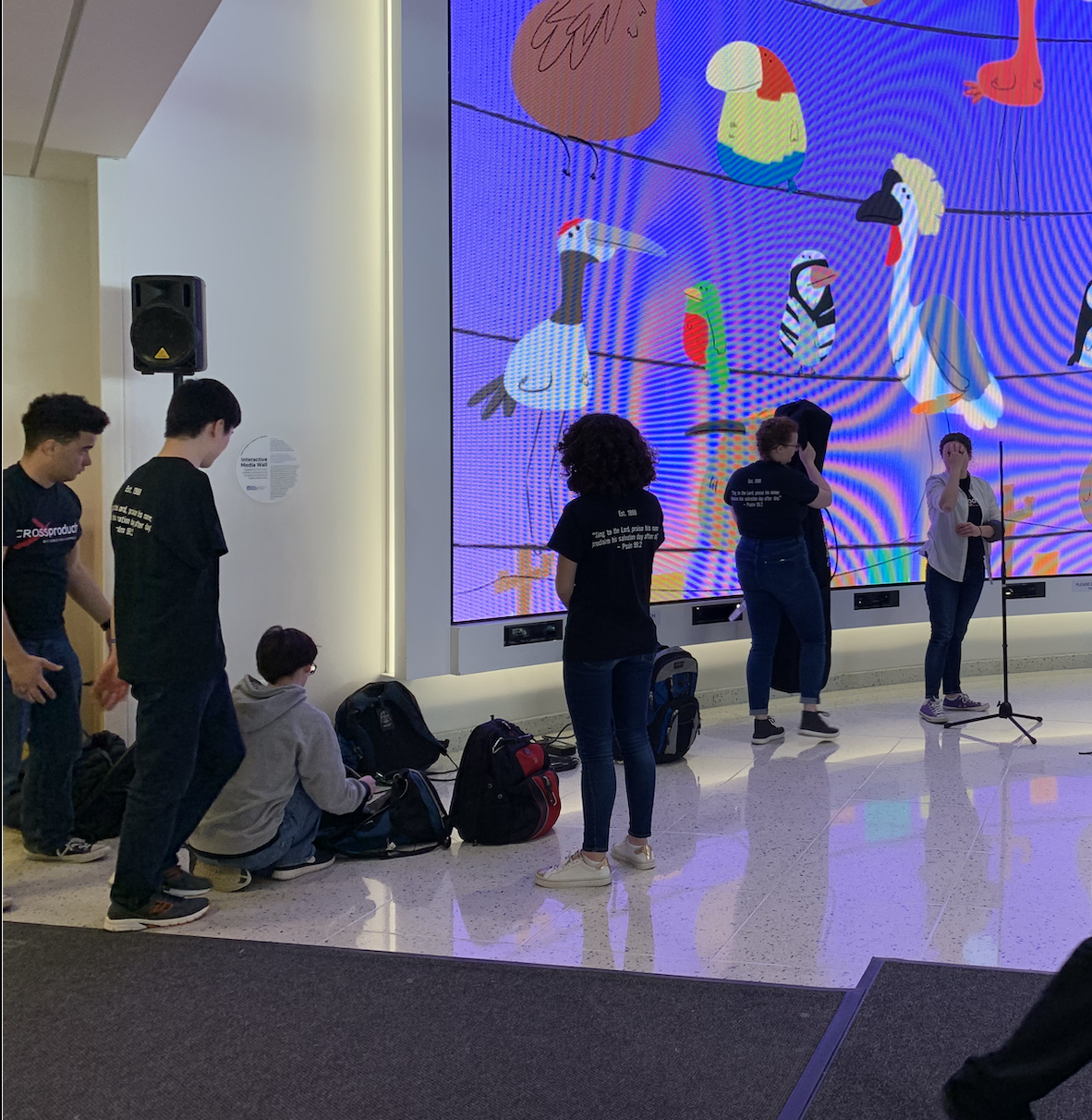 And the concert began! We were presenting in a busy lobby, with people streaming in and out and across the hall, and soon enough we had an audience of a few children and parents nodding along. We sang through our songs three times. Seeing all the kids that passed by stare at us bright-eyed and curious was honestly the best part of my day.
After two hours of singing, we packed up and made our way to a nearby park where we had lunch, then walked to the train station to get tickets and wait for the bus to take us to our next gig.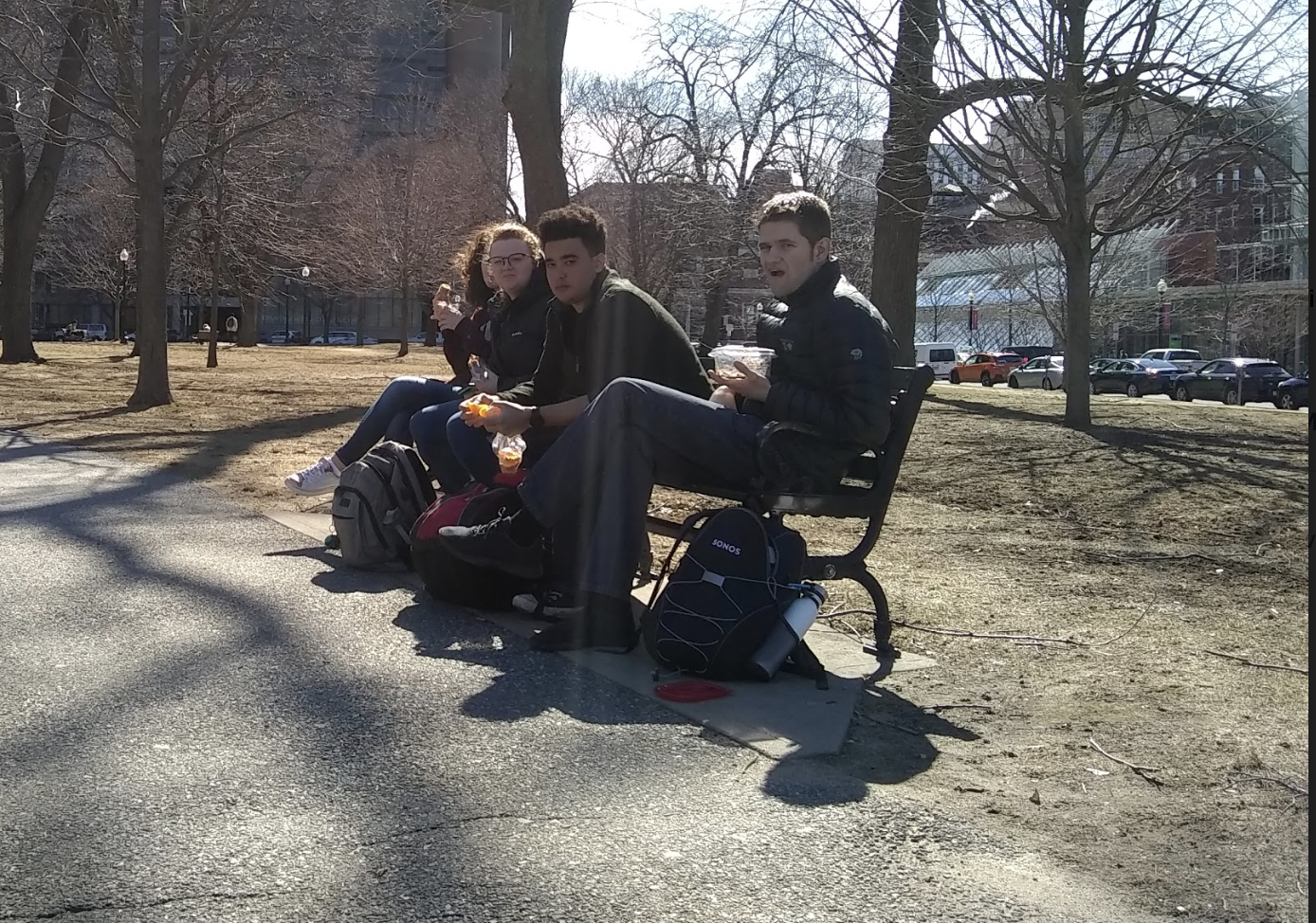 Next stop: Rosie's Place, which is a women's shelter in Boston. We got there just as dinner was being served, set up and dived right into our singing. The audience was pretty wrapped up in conversation with each other but as we went on with our presentation, we caught the interest of a section of the audience which was very encouraging. We ended up repeating some songs which had had an especially positive reception from the audience and chatted with some of the ladies afterwards.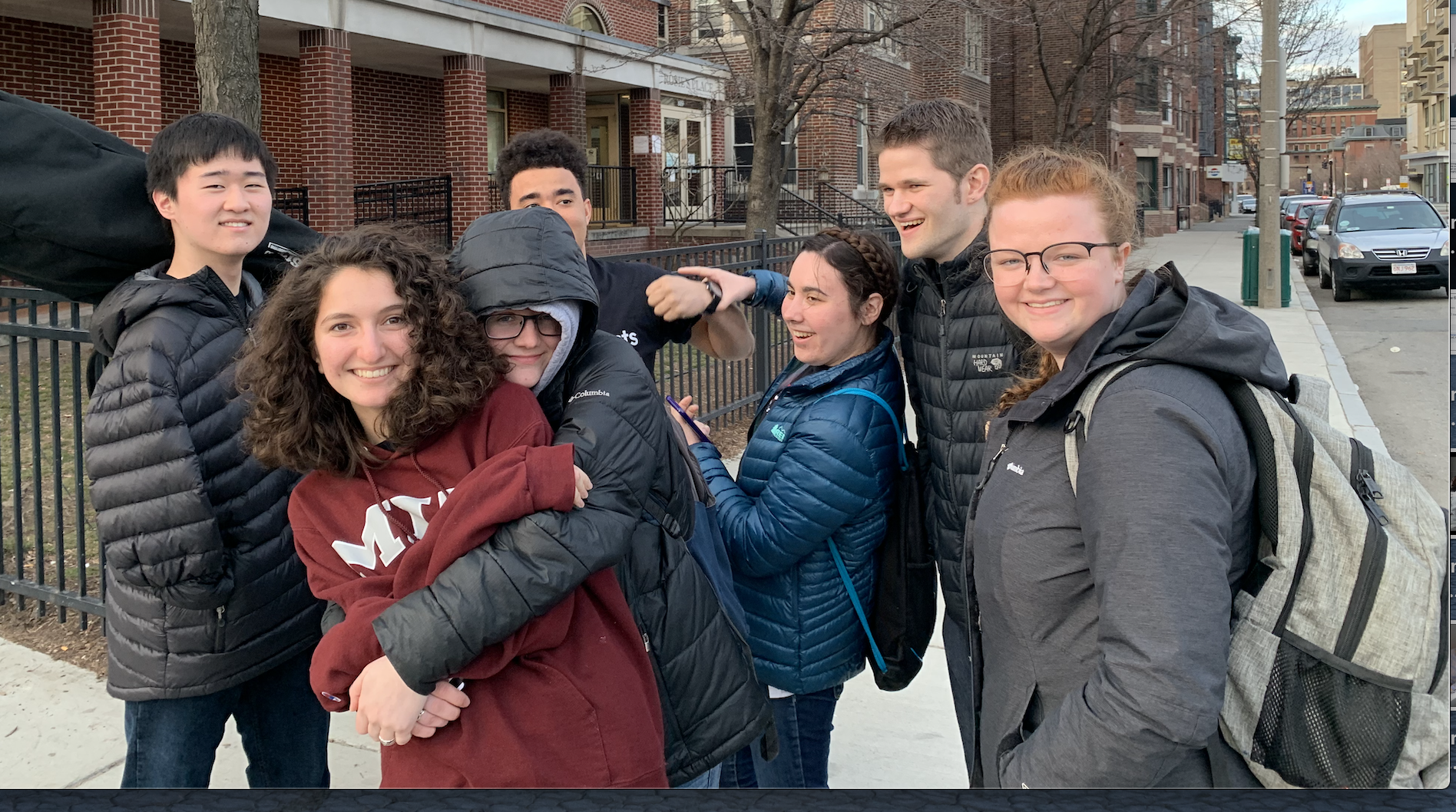 That signified the end of our activities for the day, and back home we went for our customary good food and passable company. Just kidding- we're pretty awesome.